Acoustic Testing / Computer Acoustic Analysis
 Now offering acoustical measurements using
state-of-the-art TEF-25 analyzer.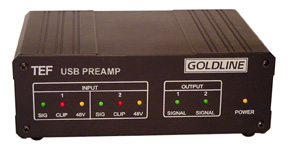 The ultimate in sound analysis
Today's sound professionals demand technology that is accurate and affordable. The TEF25 is a dedicated instrument designed to perform Time, Energy and Frequency (TEF®) measurements using the science of Time Delay Spectrometry (TDS).
An invaluable tool, the TEF analyzer enables the sound professional to see and measure existing acoustical problems while evaluating each change as it is made. When it comes to system design, verification and validation, nothing comes close to a TEF.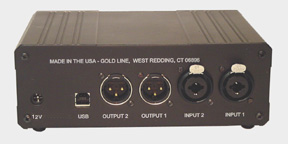 A long list of measurement capabilities, we can use Sound Lab TDS software to analyze a room and solve many acoustic problems; identify and treat reflections, measure the frequency response of any given reflection, and perform equalization by using the frequency response.
Comprehensive room analysis capabilities include measurements for reverberation, which can be obtained even in the presence of high ambient noise. Sound Lab TDS can also calculate speech intelligibility including %ALCONS, RASTI and STI. Other displays include the Nyquist (phase versus magnitude) and a 100-curve 3D waterfall. The ability to output pink noise, white noise and sine wave signals is included, eliminating the need to carry extra equipment.