Construction
Our construction services are exclusive to environments where acoustics and isolation are critical to audio.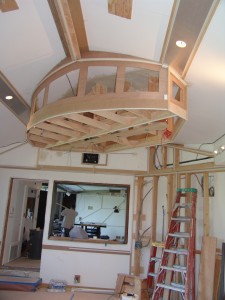 We are a California Licensed General Building and Finish Carpentry Contracting Company, #515303 issued 1987. We build and remodel critical acoustical environments in commercial and residential buildings. The scope of our work ranges from composer/producer rooms, state of the art theaters and studios, large multi-room production facilities, dance and performance venues, to small remodeling of home studios, practice rooms, and everything in between.
We have a core crew of master finish carpenters that make certain the details are finished to the highest standards. Our attention to detail is unmatched. Steven inspects and supervises all projects and sometimes still works hands on as a master carpenter. For larger projects we serve as general contractor or project manager, have a team of seasoned sub-contractors, and facilitate all aspects to insure projects meet our specifications and are completed on schedule.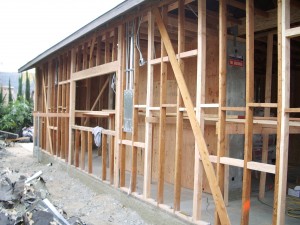 No other company can provide the depth of service and experience we bring to your project …… go from a dirt lot to compact disc all within the capability of one company.
* We only build our own designs.