Product Description
StraightWall® Sliding Partition
The StraightWall® Sliding Room Divider is our revolutionary, expandable, and adjustable portable partition.  It is the perfect, high-quality, cost-effective space-dividing solution to maximize the use of your facility space.  Each fiberglass StraightWall panel slides into series with the other panels to create a straight wall of any length.  The StraightWall comes with unit-to-unit connectors to join additional units together to form longer partition walls, making it the perfect portable wall solution for any office or apartment. The StraightWall easily contracts to one panel width for easy storage, and it can accept top hooks for hanging artwork, photos and dry erase boards and it has a tack-able surface for posting signage and documents.
Each end of the StraightWall uses full-sized panels which stay at a fixed 90° for added stability. Unlike awkward railings featured on other brands' room dividers, these end stabilizers eliminate tripping hazards and increase both the sturdiness and attractiveness of the partition. Non-marking, low profile casters provide low clearance, meaning additional noise reduction and a lower center of gravity. There are no loose parts to lose, and StraightWall ships fully assembled.
The StraightWall has an elegant extruded aluminum frame which makes it strong yet lighter than partitions with steel frames.  Each aluminum panel frame is joined through a unique cast aluminum corner joint providing superior strength and durability. The room dividers are safe, easy-to-use, and affordable solution for a variety of situations, including warehouses, classrooms, gymnasiums, libraries, labs, offices, and much more.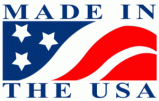 Available in the following:
Height: 6′, 7′-6″
Length: 7′-2″, 11′-3″, 15′-6″
Fabric Color: Beige, Black, Blush Green, Brown, Charcoal Gray, Cloud Gray, Cranberry, Designer Evergreen, Designer Latte, Designer Ocean, Designer Sand, Designer Slate, Designer Wine, Forest Green, Navy Blue, Powder Blue, Purple, Red, Royal Blue, Rye, Yellow
Additional Options: 4′ to 5′ Heights, poly-carbonate plastic or wood grain laminate panels, wall mounted version. Please call for additional information and pricing.
Features:
Acoustical fiberglass partition panels provide enhanced sound-dampening and acoustics control.
The seams between each panel of the StraightWall® are constructed of radiused extruded aluminum to prevent a pinch point when rotating panels.
Premium StraightWall partitions feature full-sized end units, providing enhanced stability in all configurations.
Premium room dividers feature frames constructed of extruded aluminum joined with cast aluminum corner joints for a lighter weight, strength, and maximum durability.
A straight line every time! Our special telescoping hinges keep our sliding partition panels in a straight line regardless of length.
The StraightWall features 3″ dual wheel locking casters on the full panel end members.
Acoustical fabric panel option is tack-able, allowing signage, art, or notes to be posted with pushpins.
The stability of our premium dividers allows for hanging objects such as artwork, photos, flat screen monitors, or dry erase boards over the top of the partition.

Maintenance: Panels may be cleaned with mild, water-free solvents or water-based cleaning agents or foam.