Product Description
Whisper Wave Ribbon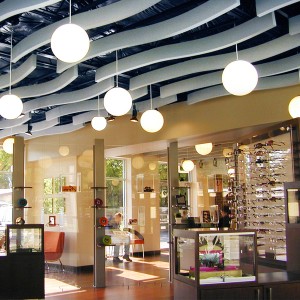 Whisper Wave Ribbons are designed to hang on edge or be attached to a wall.
Dreamy patterns floating in the air that inspire awe and absorb noise! The new Whisper Waves are made of fireproof melamine foam, cloud white in color. Suspended with clear mono-filament line from our hanging hardware, included, they seem to float silently above your space.
Whisper Waves dramatically reduce noise levels and eliminate echoes. They're also fireproof, UV resistant, and unaffected by heat and humidity. Whisper Waves are available in natural bright white, or painted with our cleanable HPC coating.
Available in the following:
Size: 12″ x 48″
Colors: Natural White, Natural Grey, HPC Coatings (Black, Grey, Almond, White)
Thickness: 2″ 
Qty per Box: 8 pieces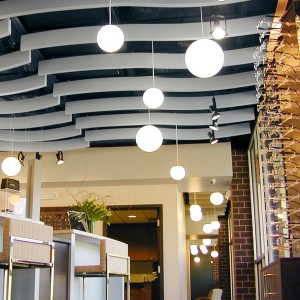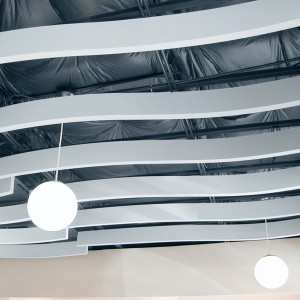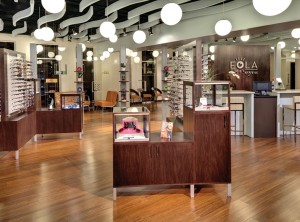 ** This product drop ships direct from manufacture and ships within 7-10 business days of order. 
View Catalog Page