Product Description
VersiPanel
If sound-dampening is a priority, the Versi- series is a great place to start. This portable partition wall is constructed with acoustical ribbed fabric and heavy foam cores. Available in several stylish colors, the VersiPanel is a popular studio partition or office divider due to its superior sound-dampening capabilities and attractive looks. Unlike other partition walls, the VersiPanel meets the floor directly from end to end, keeping sound confined. Constructed of multiple small panels, the VersiPanel may be arranged in a serpentine "S" shape, or add a couple optional VersiFoot accessories to create "C" or "L" shapes, which are often used for setting up recording or testing spaces.
The flexibility in arrangement options allows the VersiPanel to be used in a variety of applications, such as recording studios, offices, or classrooms. Link several units together with the attached magnetic end pieces and place behind a podium for a stylish and sound-focusing backdrop. The VersiPanel can be rolled and velcroed together for easy storage.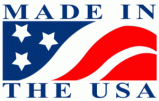 Available in the following:
Height: 6′ 6″
Length: 8′
Fabric Color: Beige, Blue, Grey
Additional Options: 4′ to 5′ Heights, poly-carbonate plastic or wood grain laminate panels, wall mounted version. Please call for additional information and pricing.
Features:
Durable, stain-resistant fabrics available in three popular colors.
A mechanically plastic top and bottom cap for long product life and durability.
Powerful 20 lbs. rare-earth magnets to connect to multiple panels.
Heavy stitch line construction verses traditional glued systems.
A roll up design for easy storage.

Maintenance: Panels may be cleaned with mild, water-free

solvents or water-based cleaning agents or foam.